Check out the latest from my friend, Paul's blog, Communio:


Saint Basil the Great tells us that we can't go it alone...
If anyone claims to be able to be completely self-sufficient, to be capable of reaching perfection without anyone else's help, to succeed in plumbing the depths of Scripture entirely unaided, he is behaving just like someone trying to practice the trade of a carpenter without touching wood. The Apostle would say to such: 'It is not the hearers of the Law who are righteous before God, but the doers of the Law who will be justified.' [Rom. 2:13]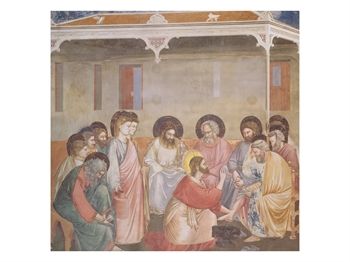 Our Lord, in loving each human being right to the end, did not limit himself to teaching us in words. In order to give us an exact and telling example of humility in the perfection of love, he put on an apron and washed the disciples' feet... [read the rest
here
].